Overview
Visualize the flow of your money at a glance with a fully customizable Overview page.
Here you can find the balance of your last days together with the accounts, cards and budgets you use most frequently.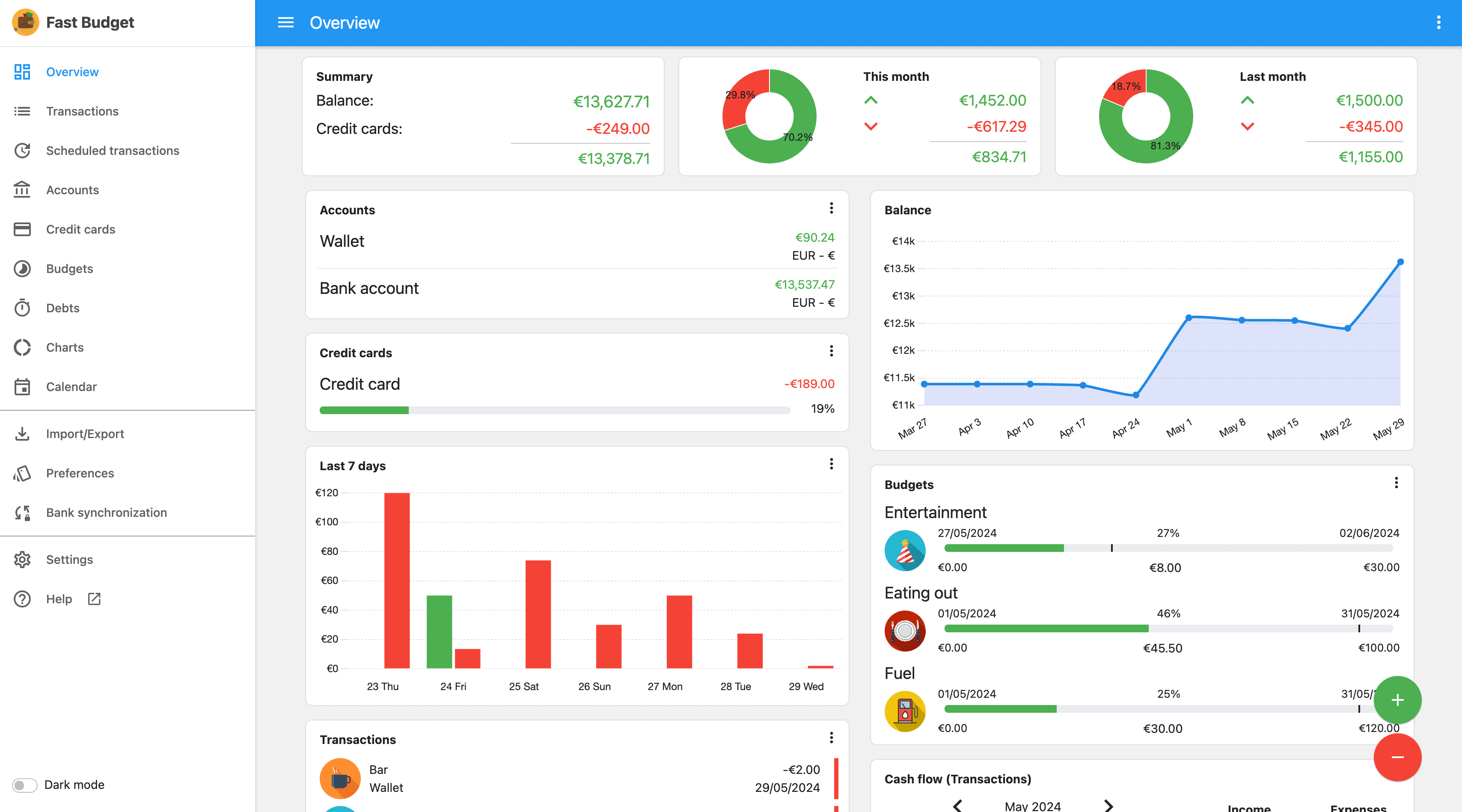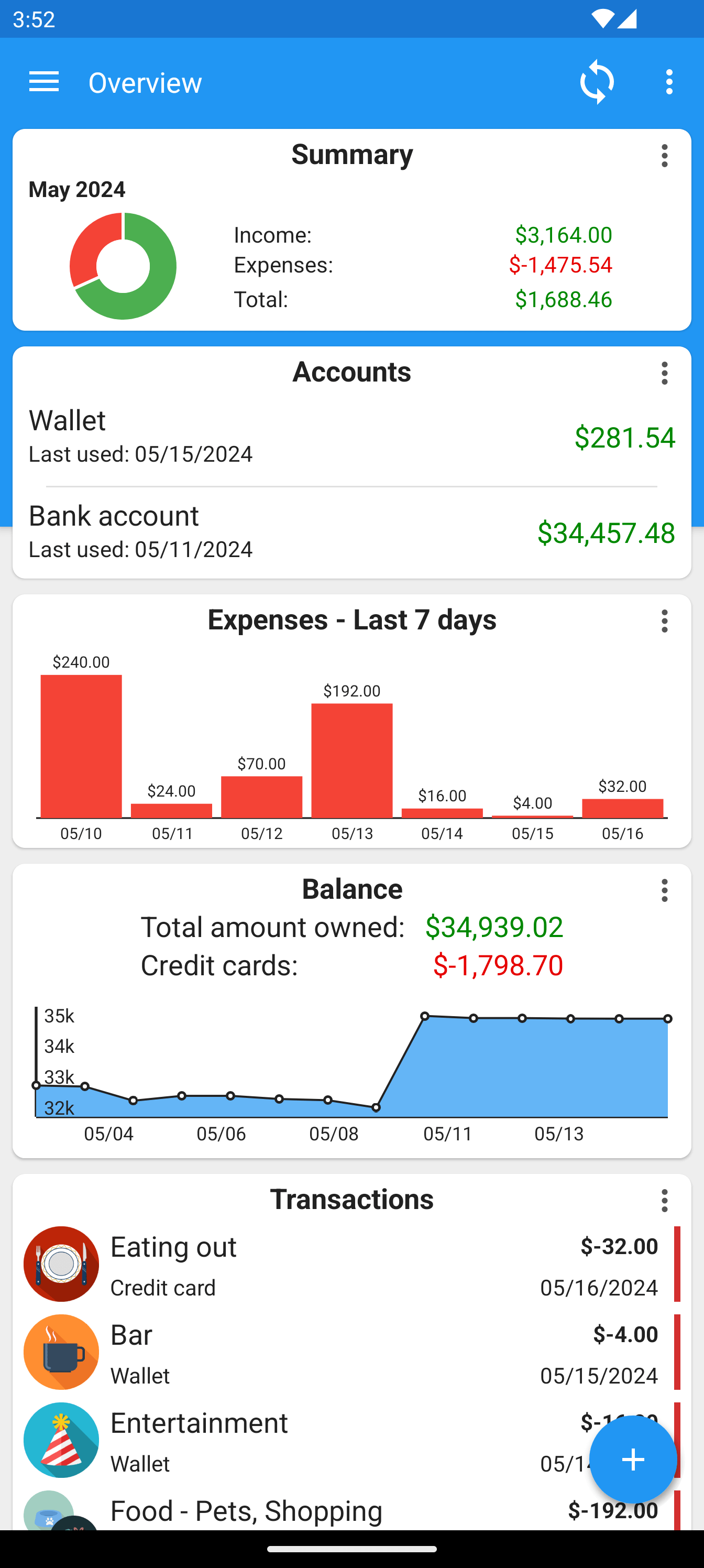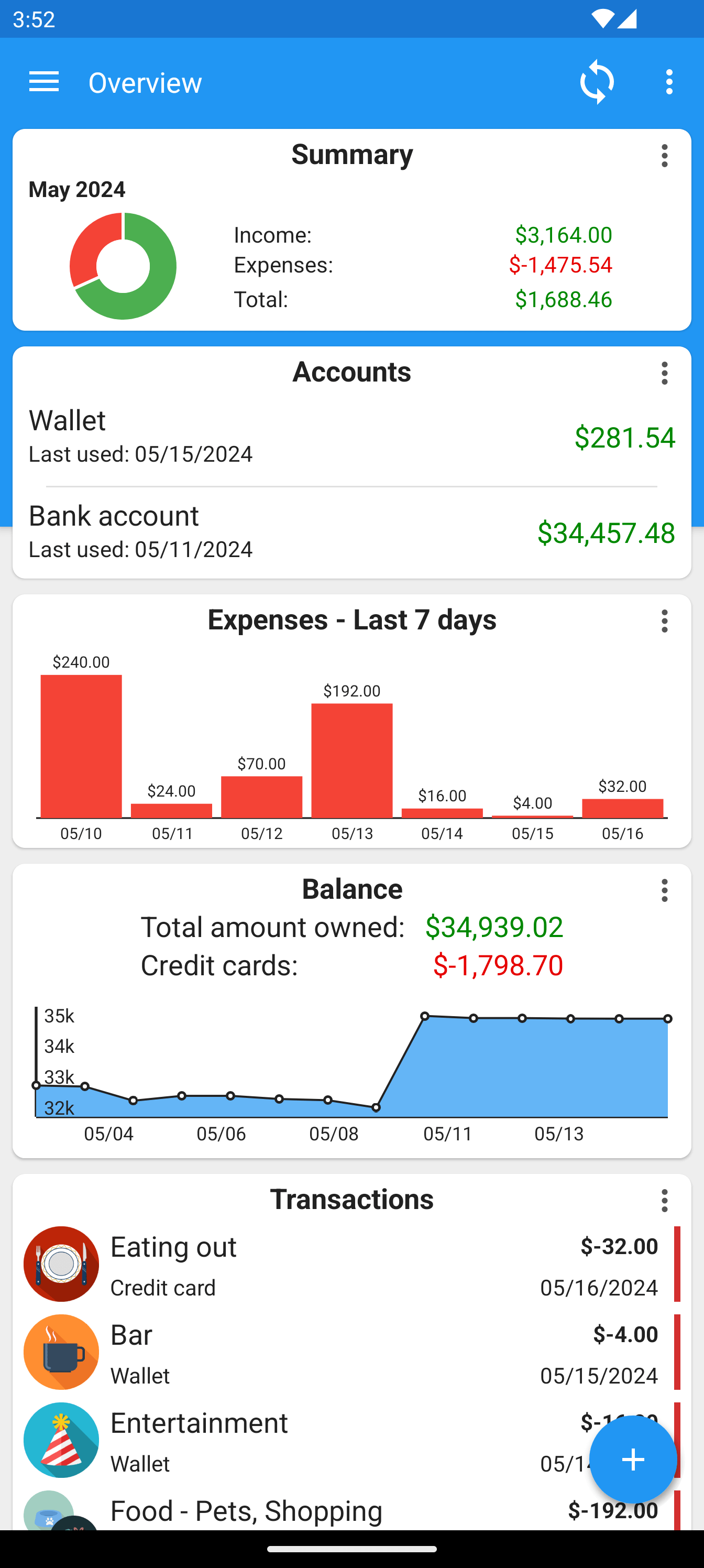 ---
Accounts with automatic sync
Create and modify your accounts as you please.
You can view the most important information relating to it with helpful charts.
There is also an entire section dedicated to credit cards.

Download automatically your transactions from your bank account.
Check if your bank is supported
This feature is optional. You can enter your transactions manually.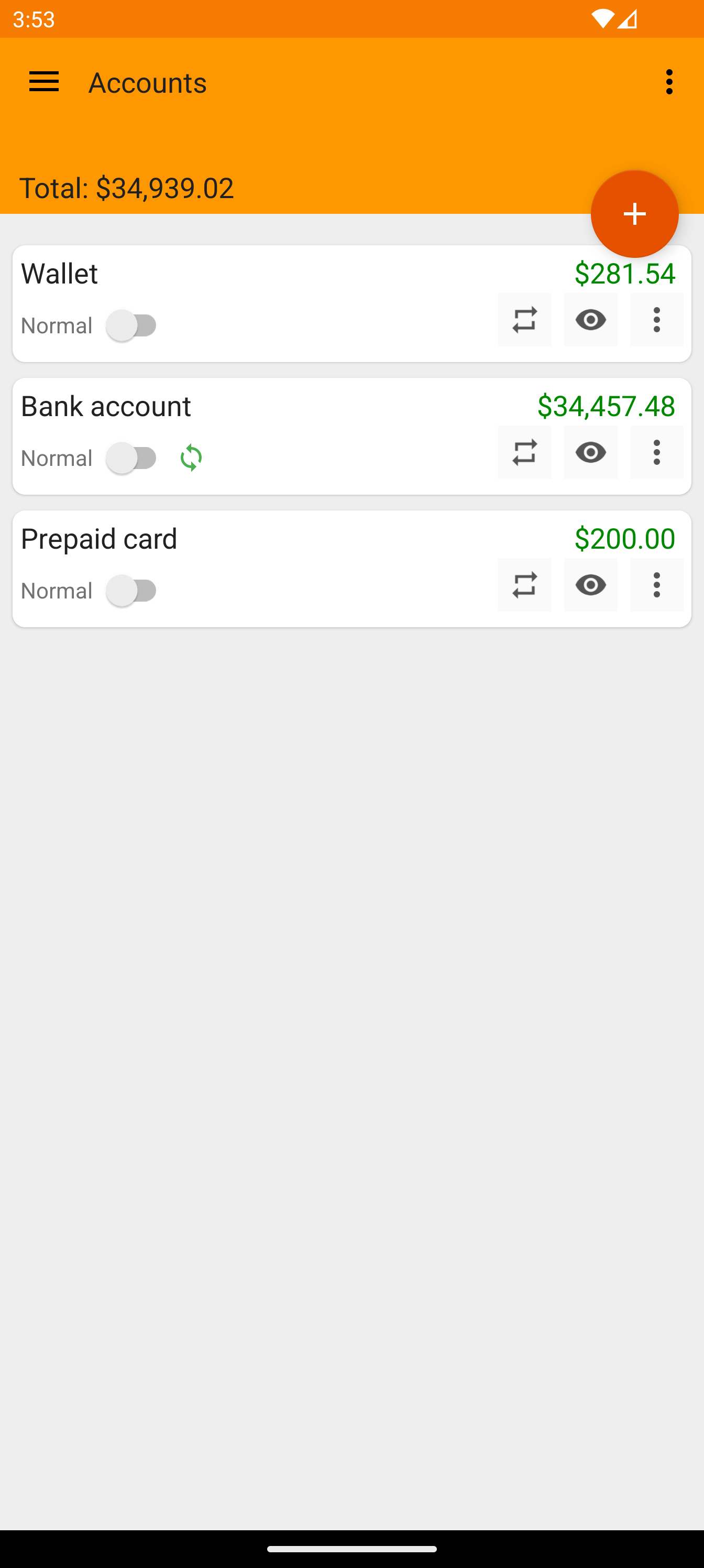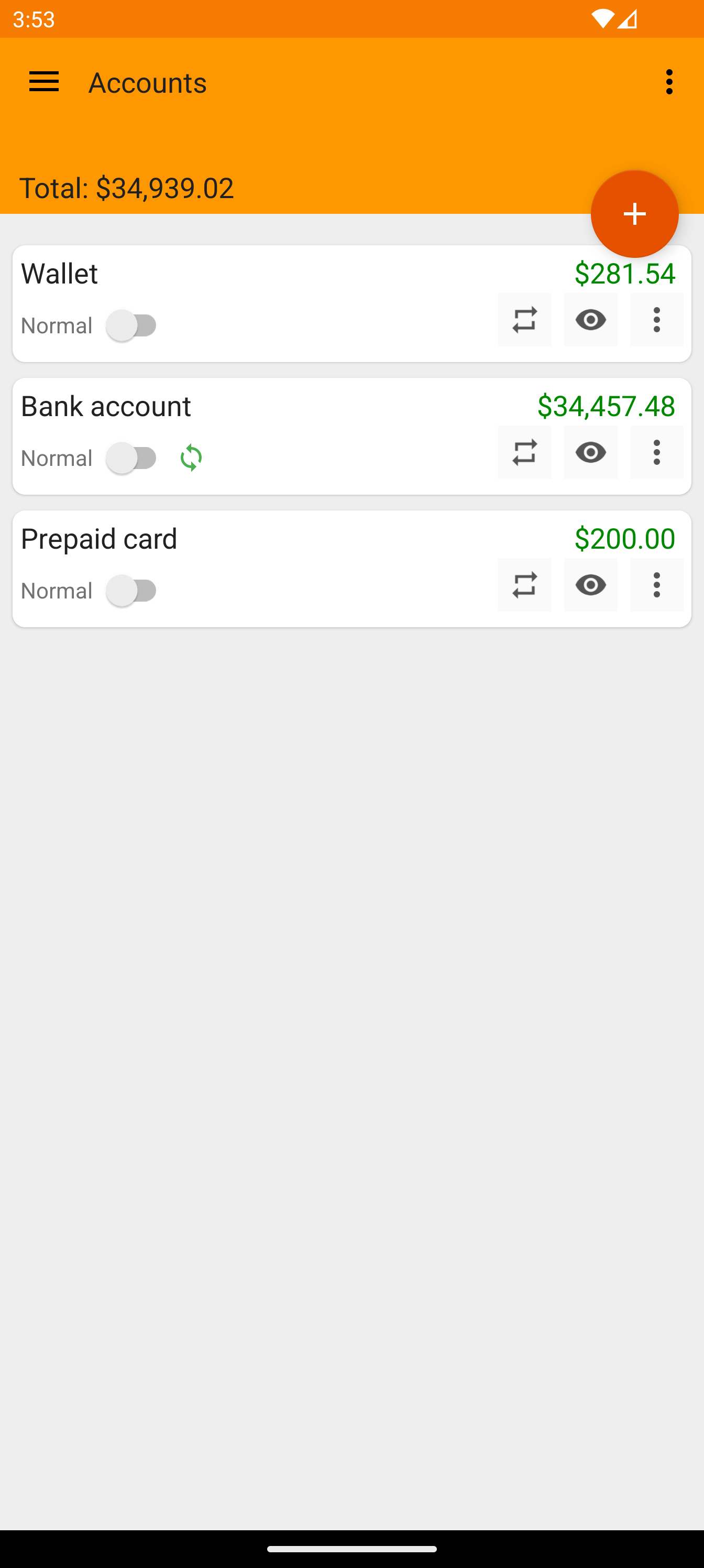 ---
Budgets
Create custom budgets to always know how much money you still have available.
It's possible to select more than one category for each budget.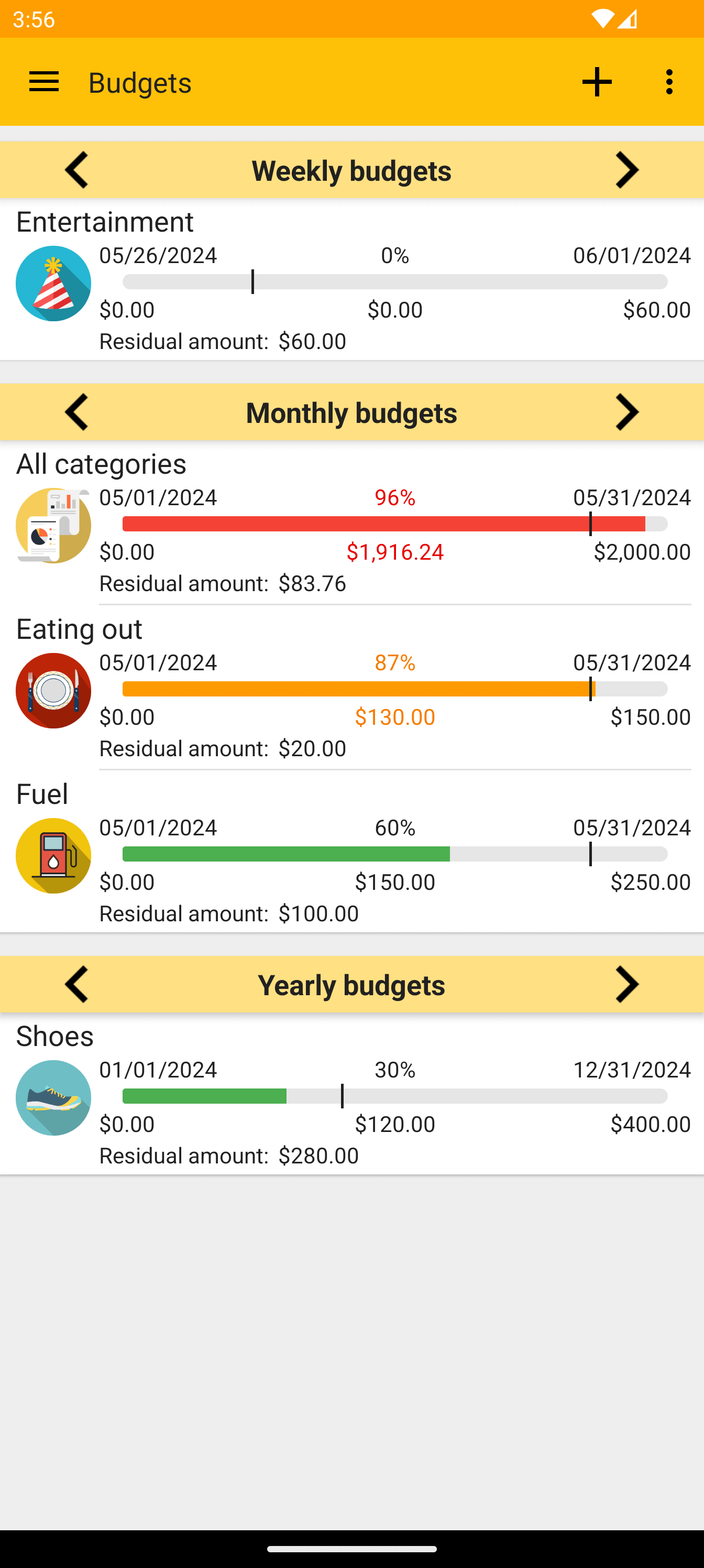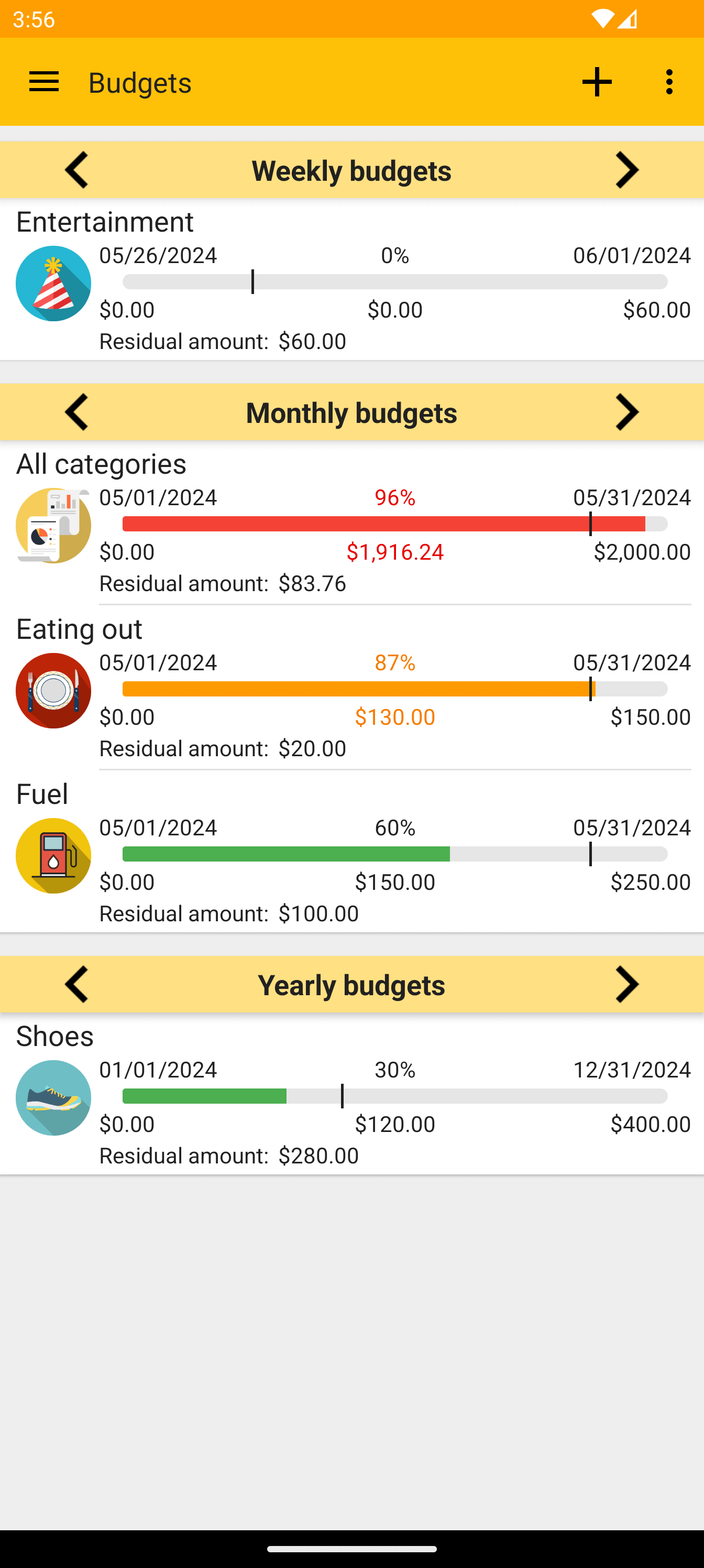 ---
Transactions
Manage your daily expenses as you wish. You can create unlimited categories and subcategories to track them better. Scheduled transactions and transaction templates will help you to speed up the insertion of new transactions.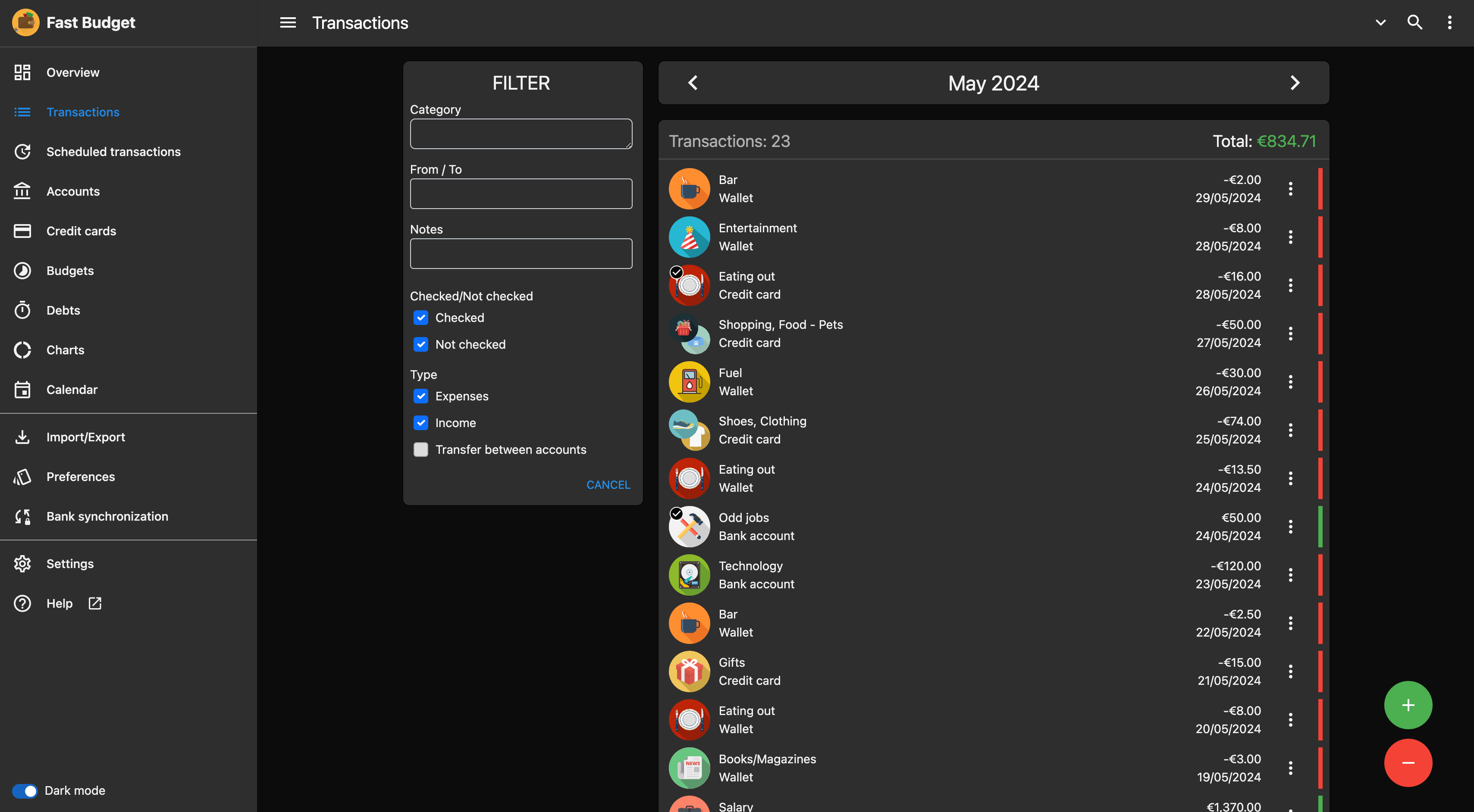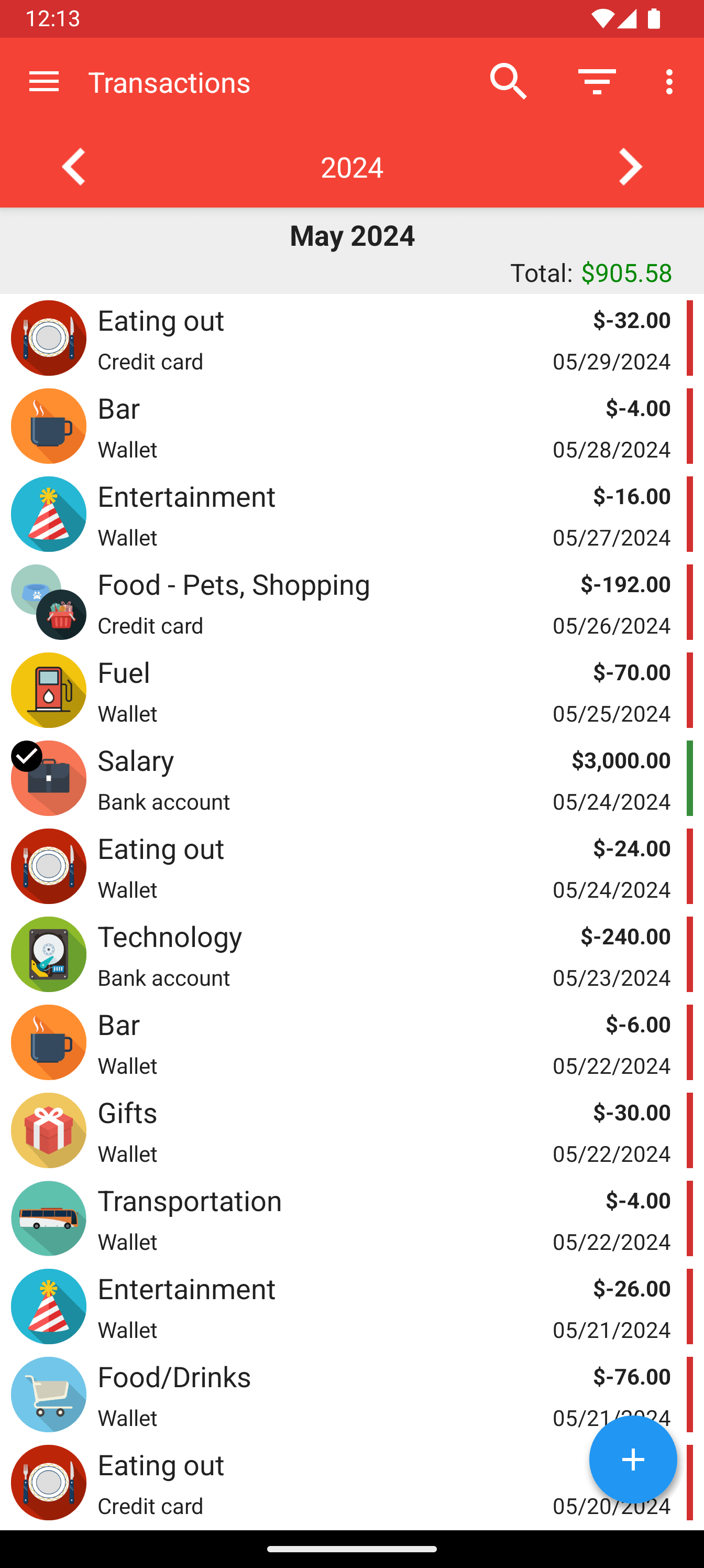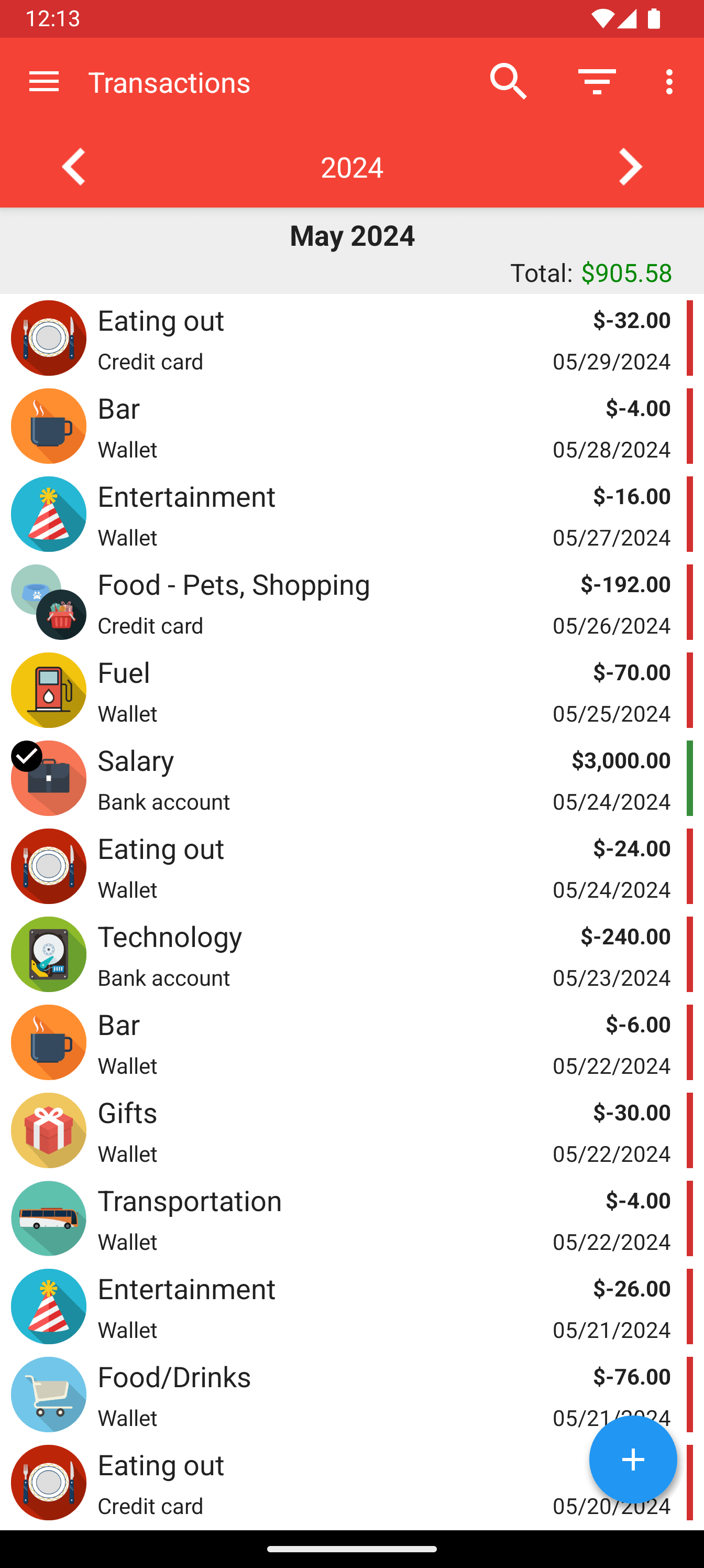 ---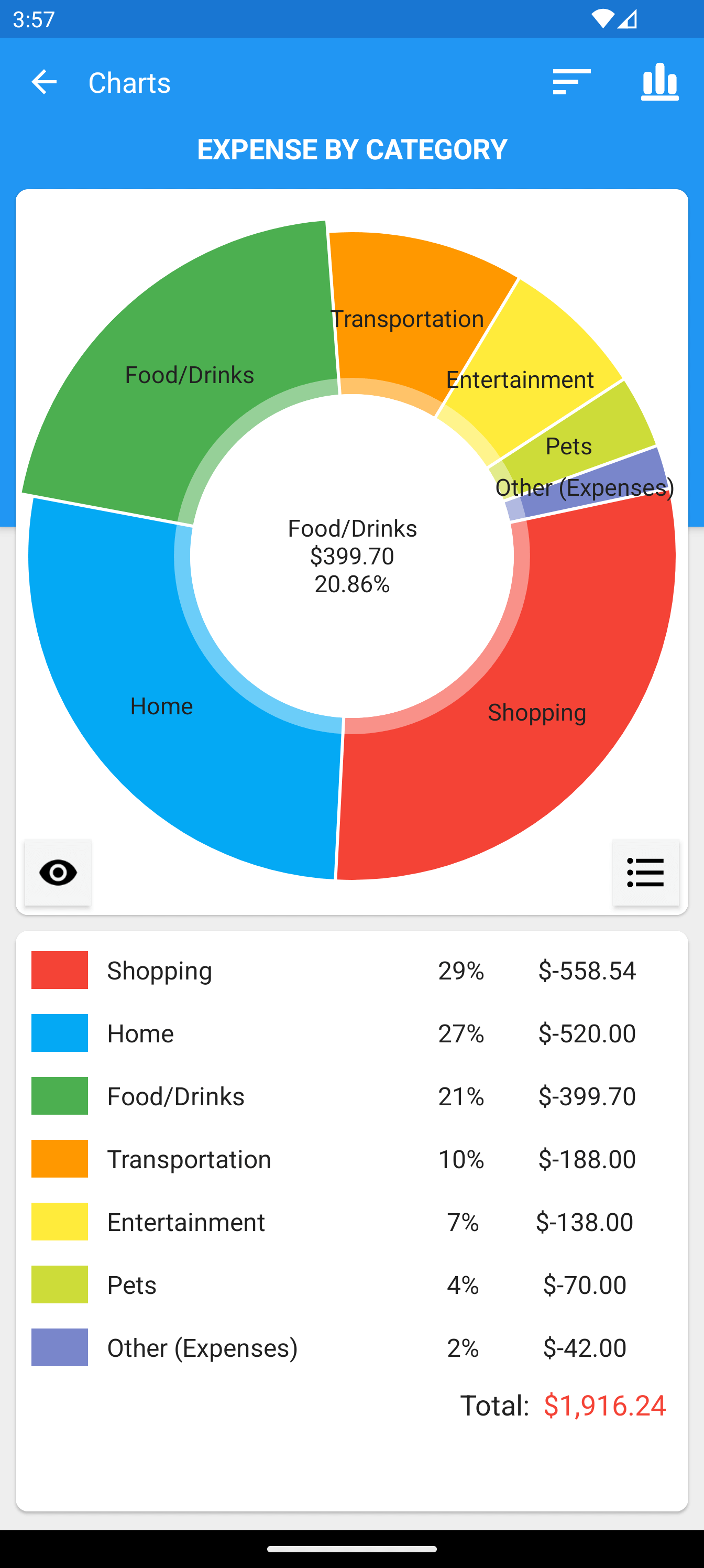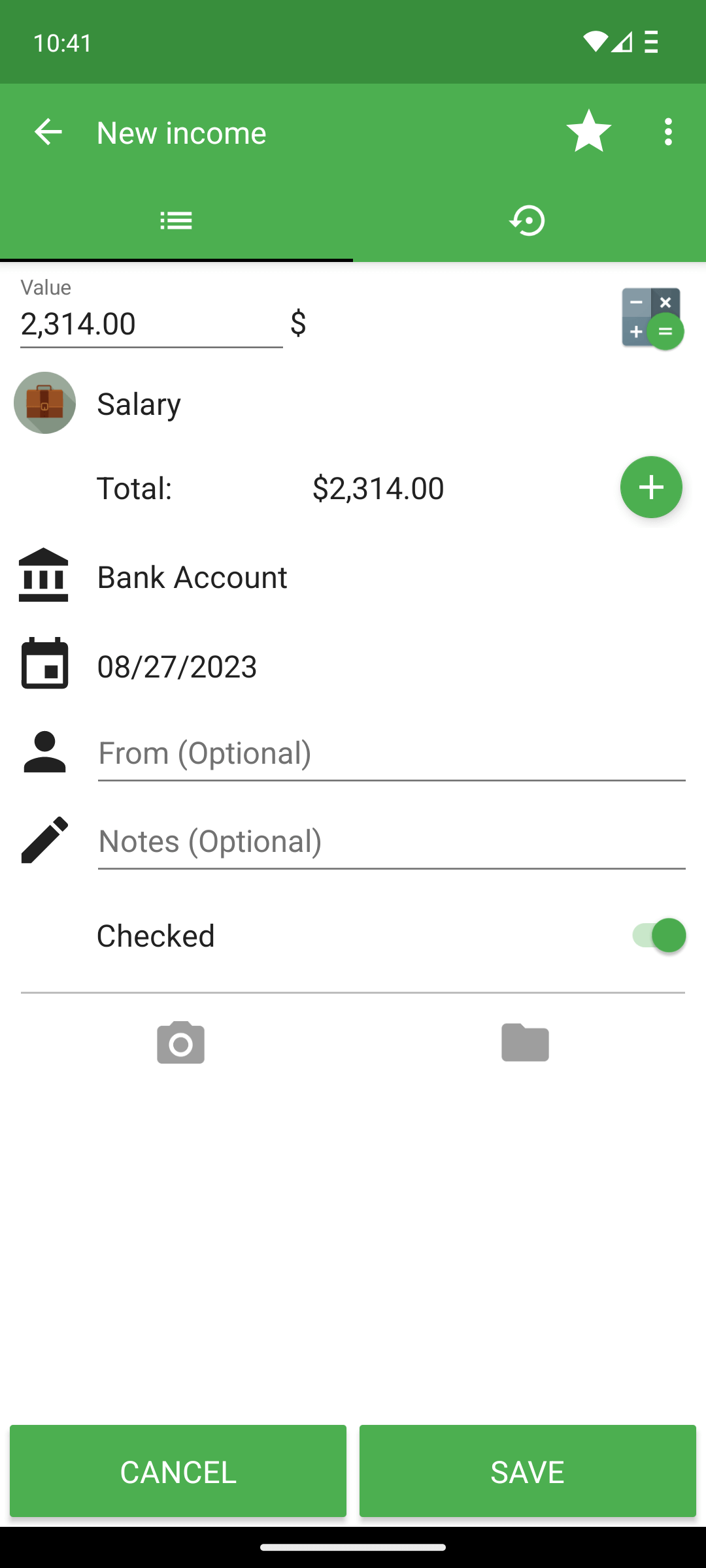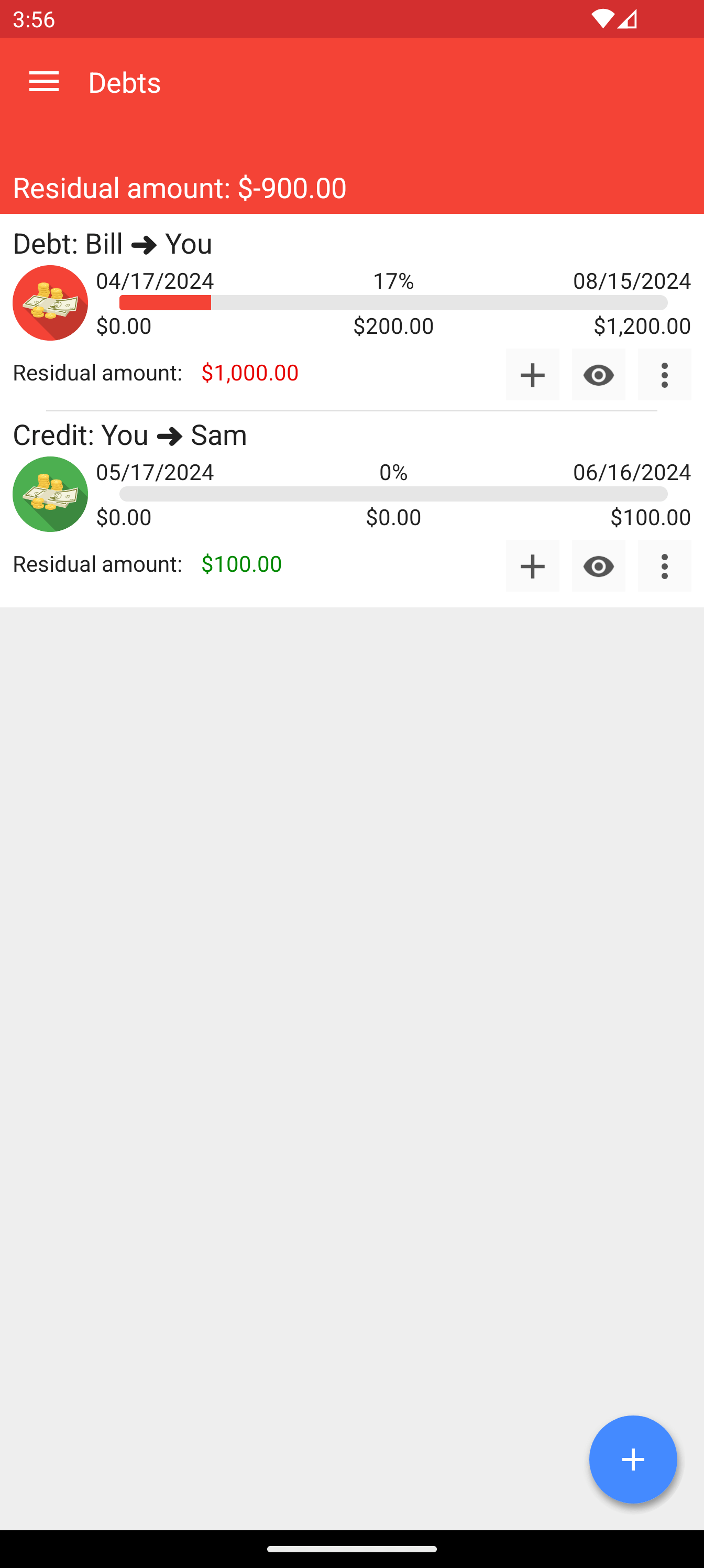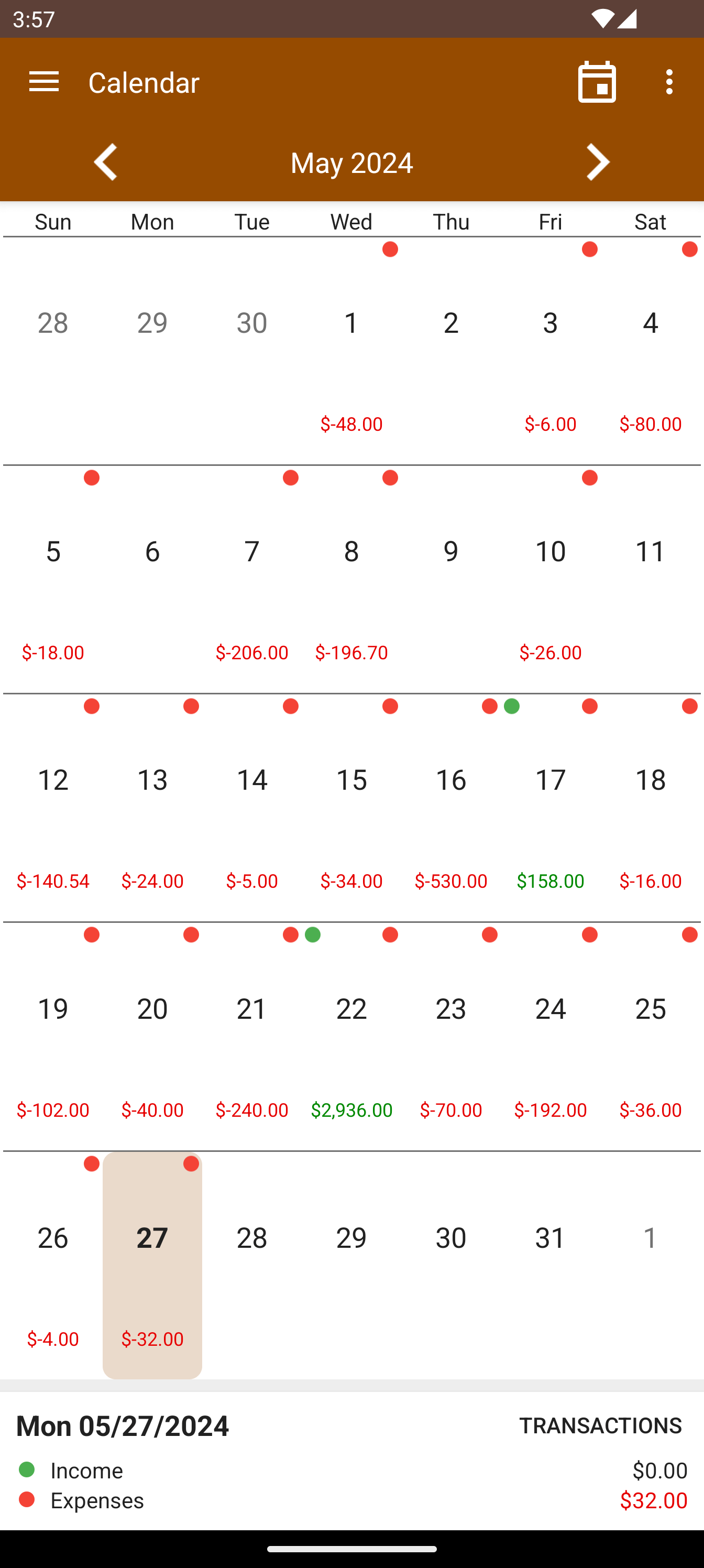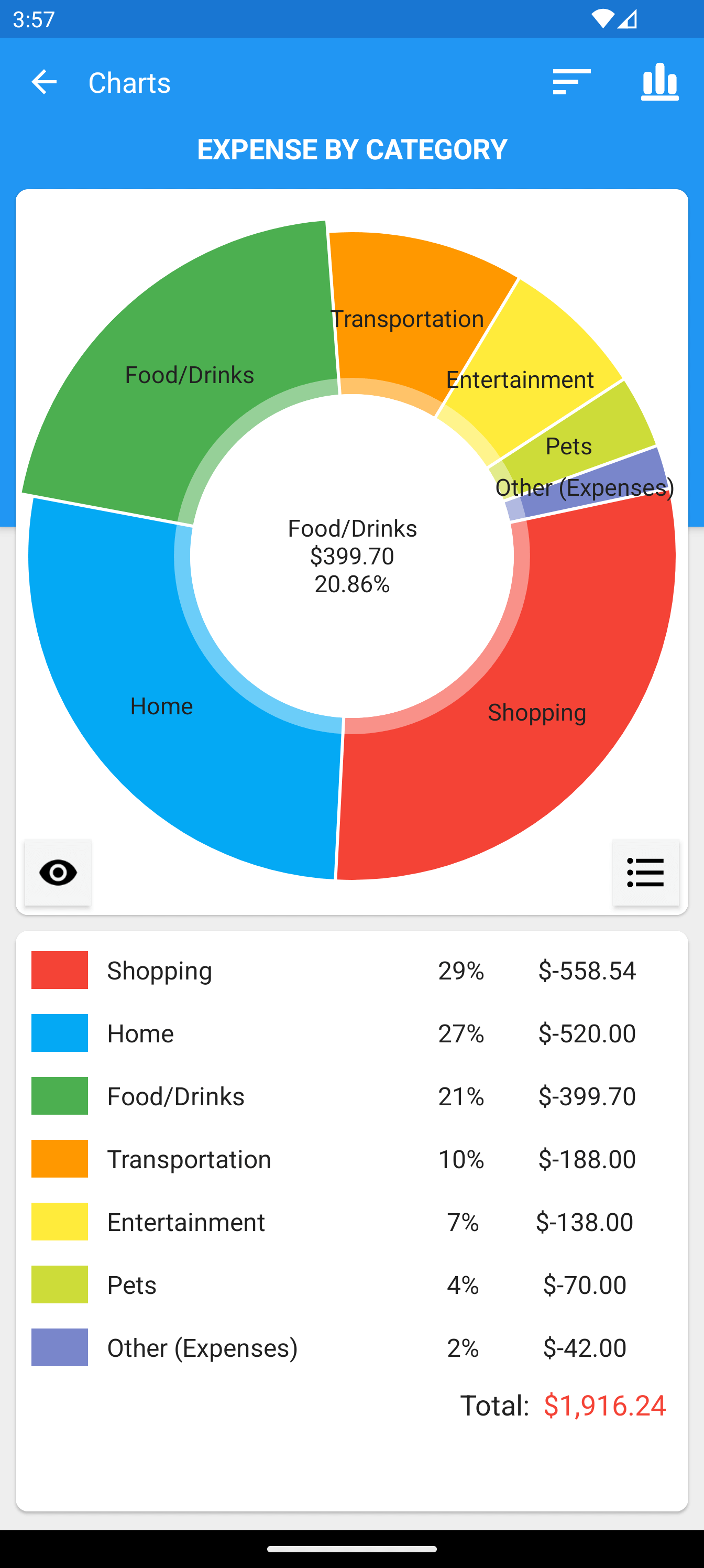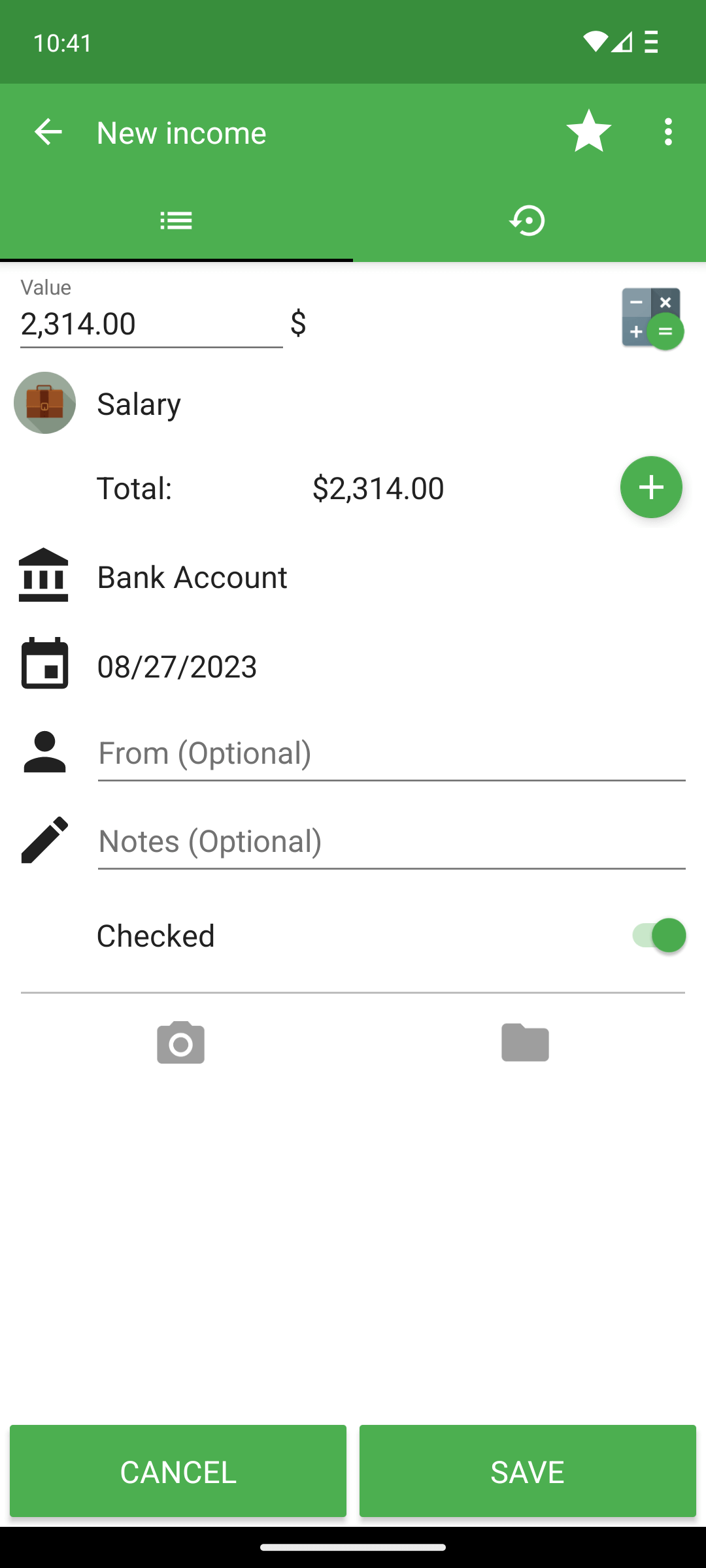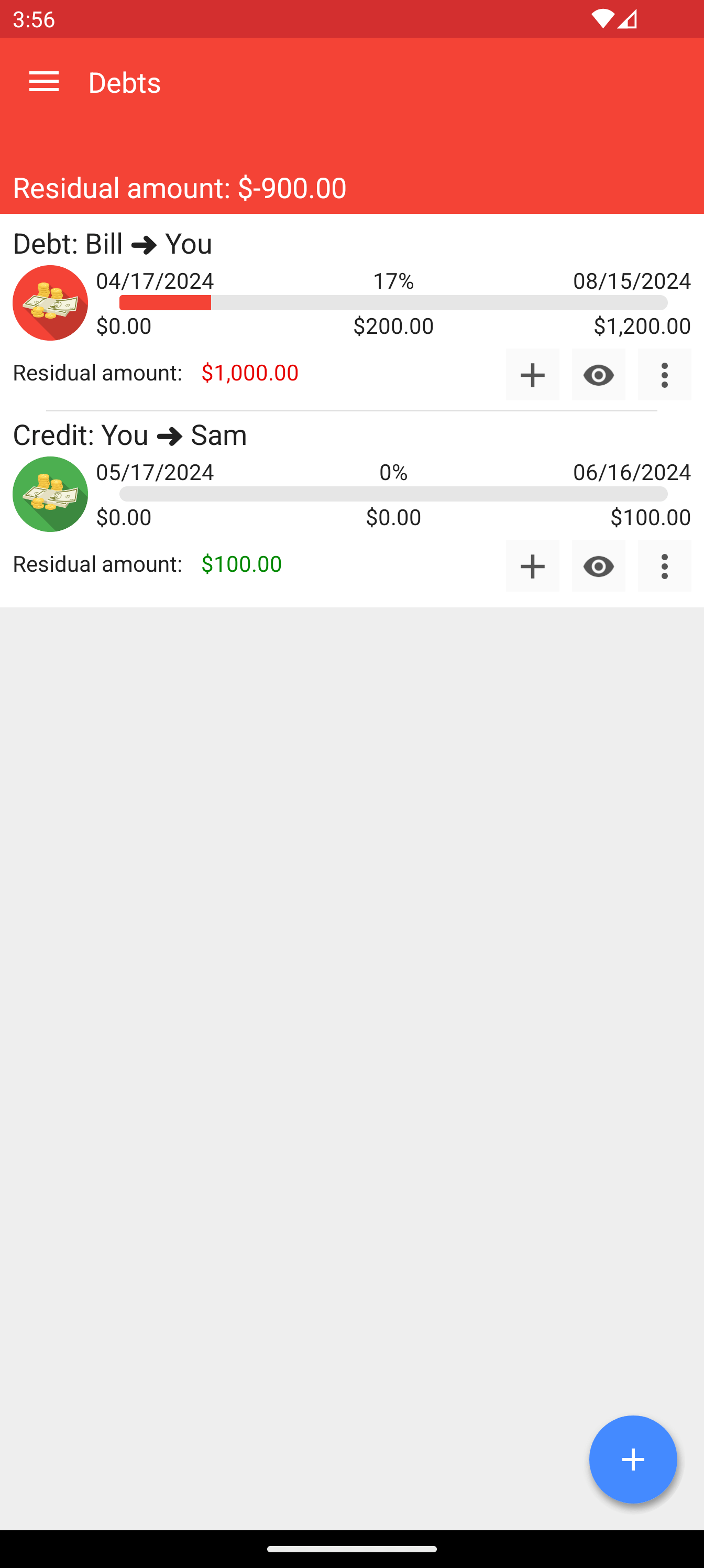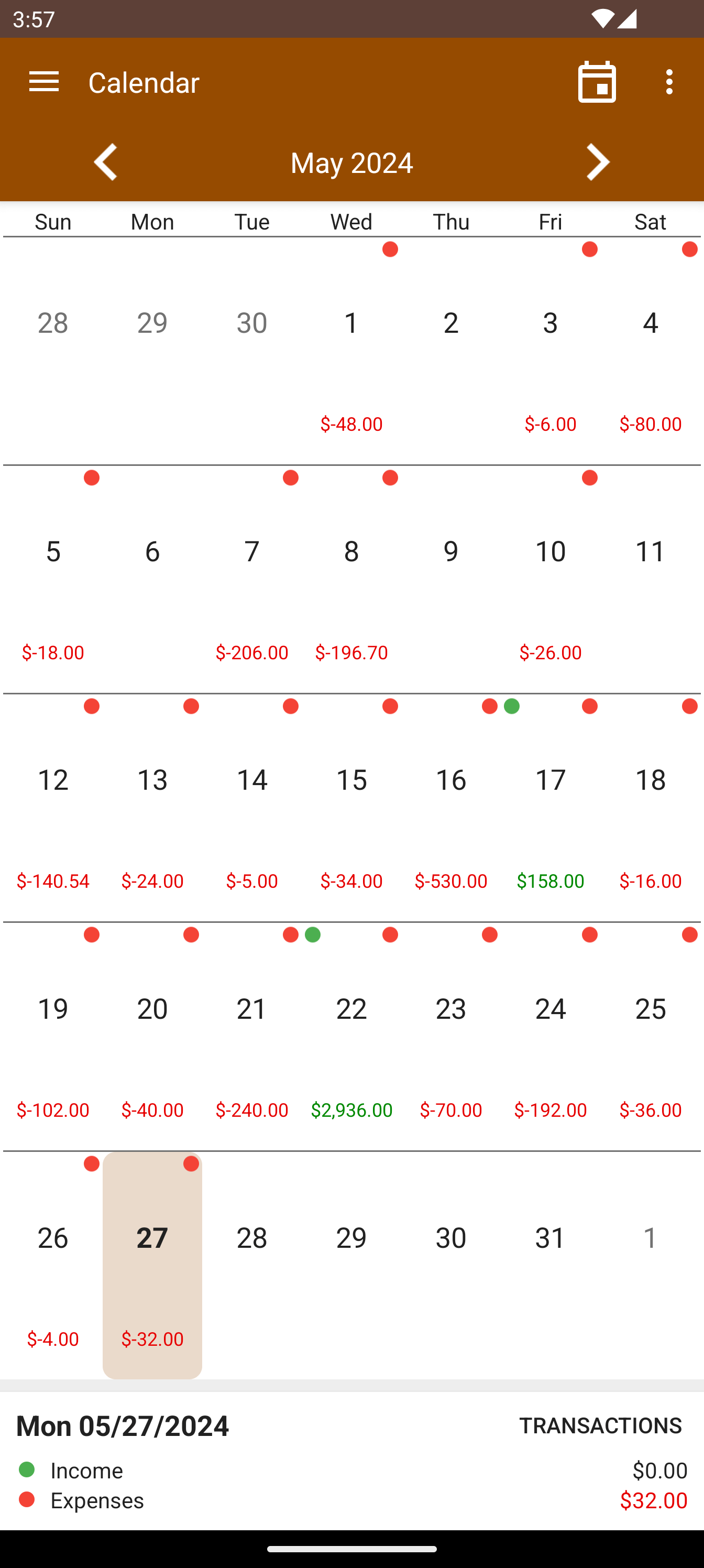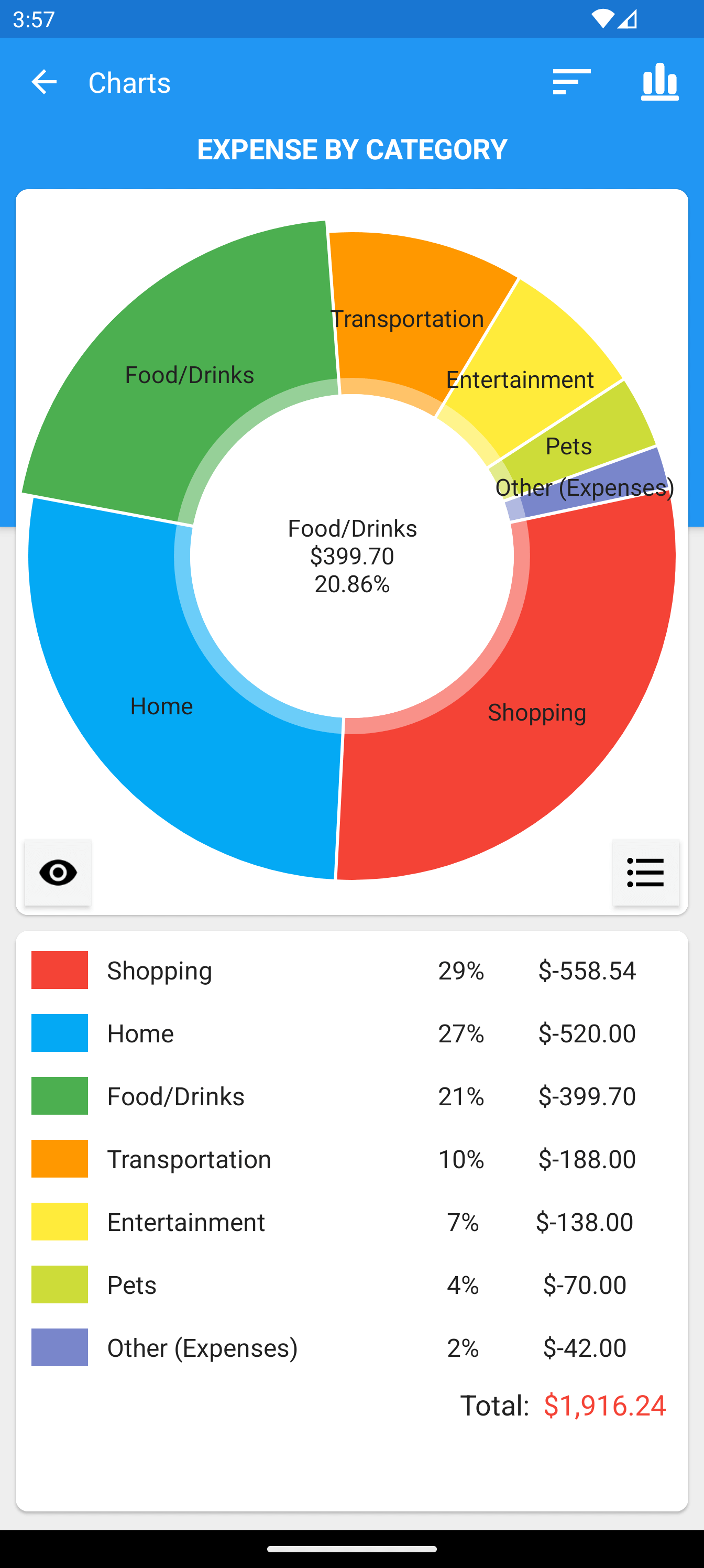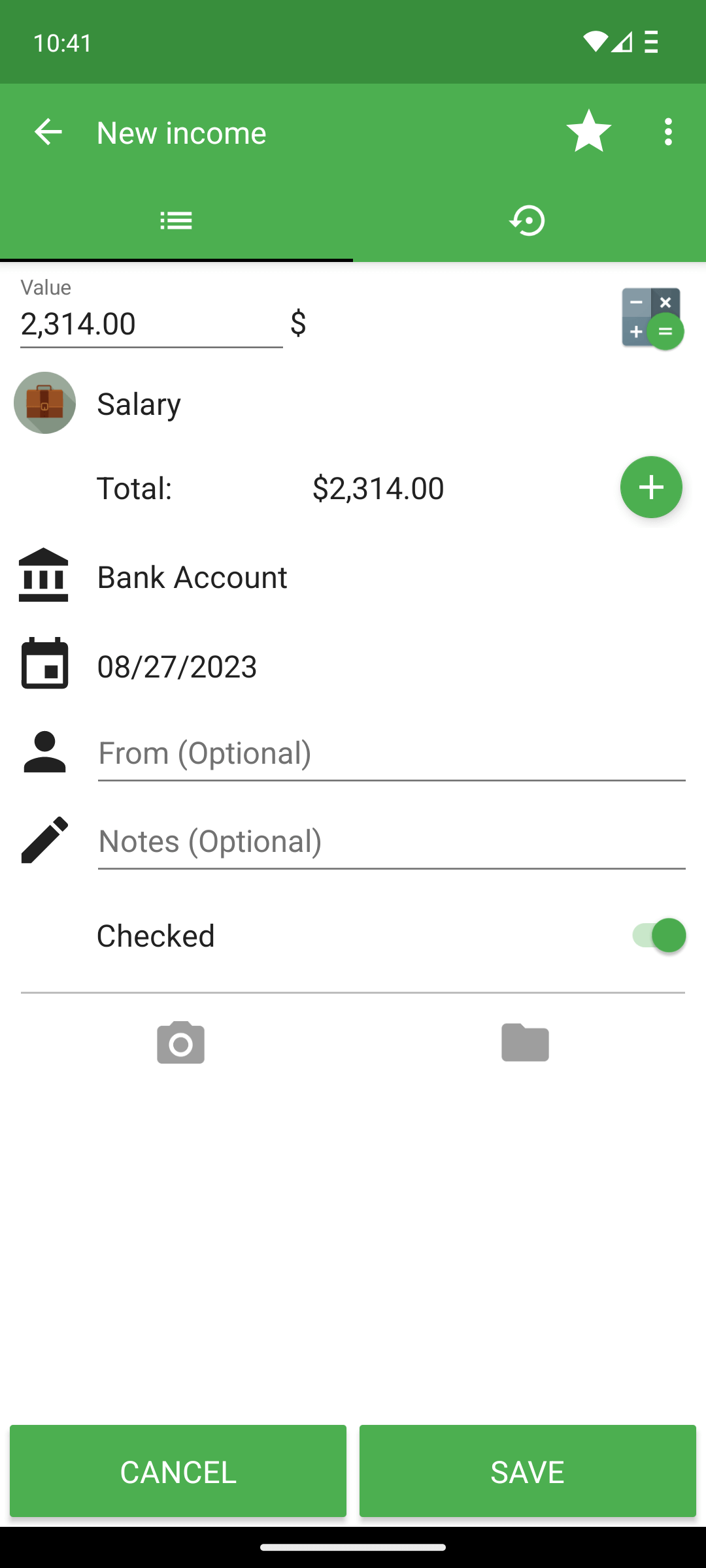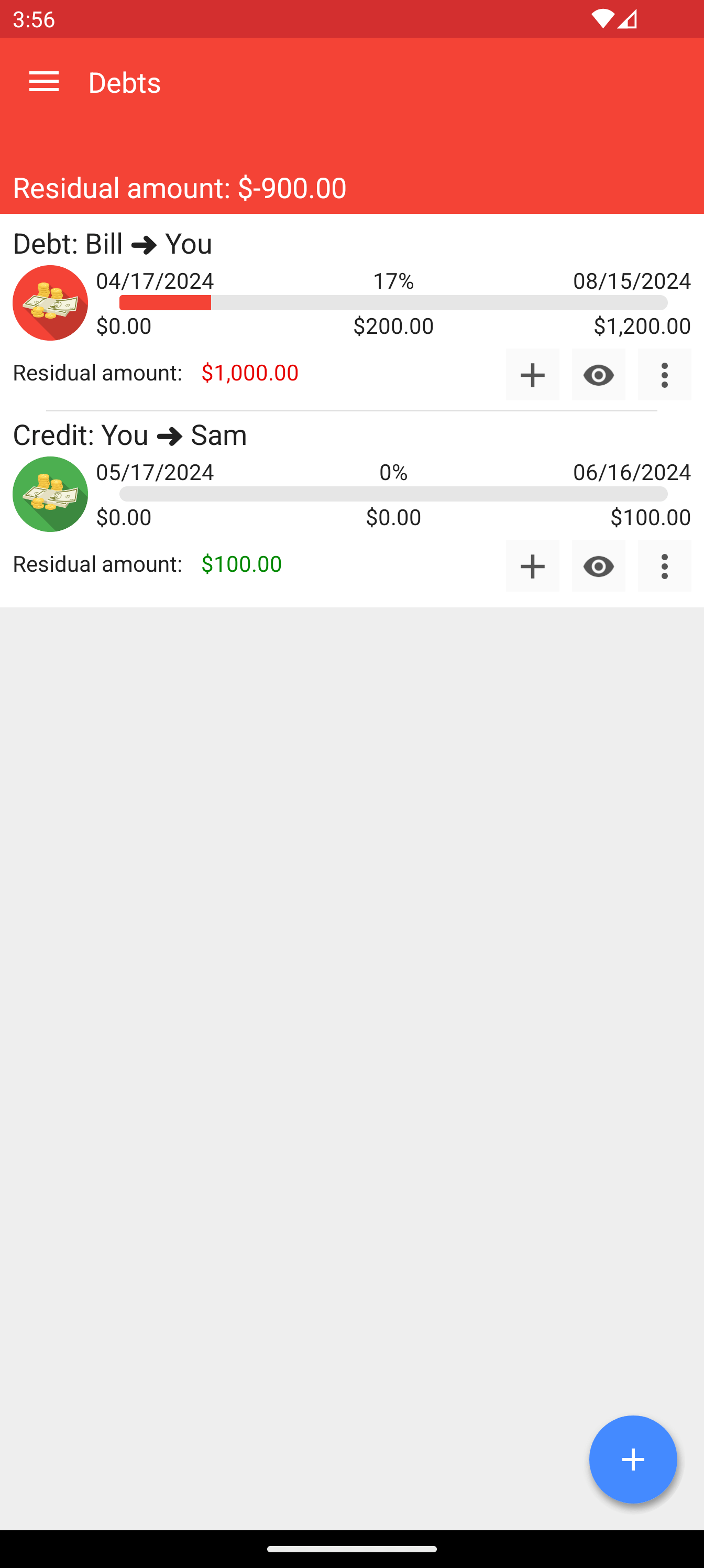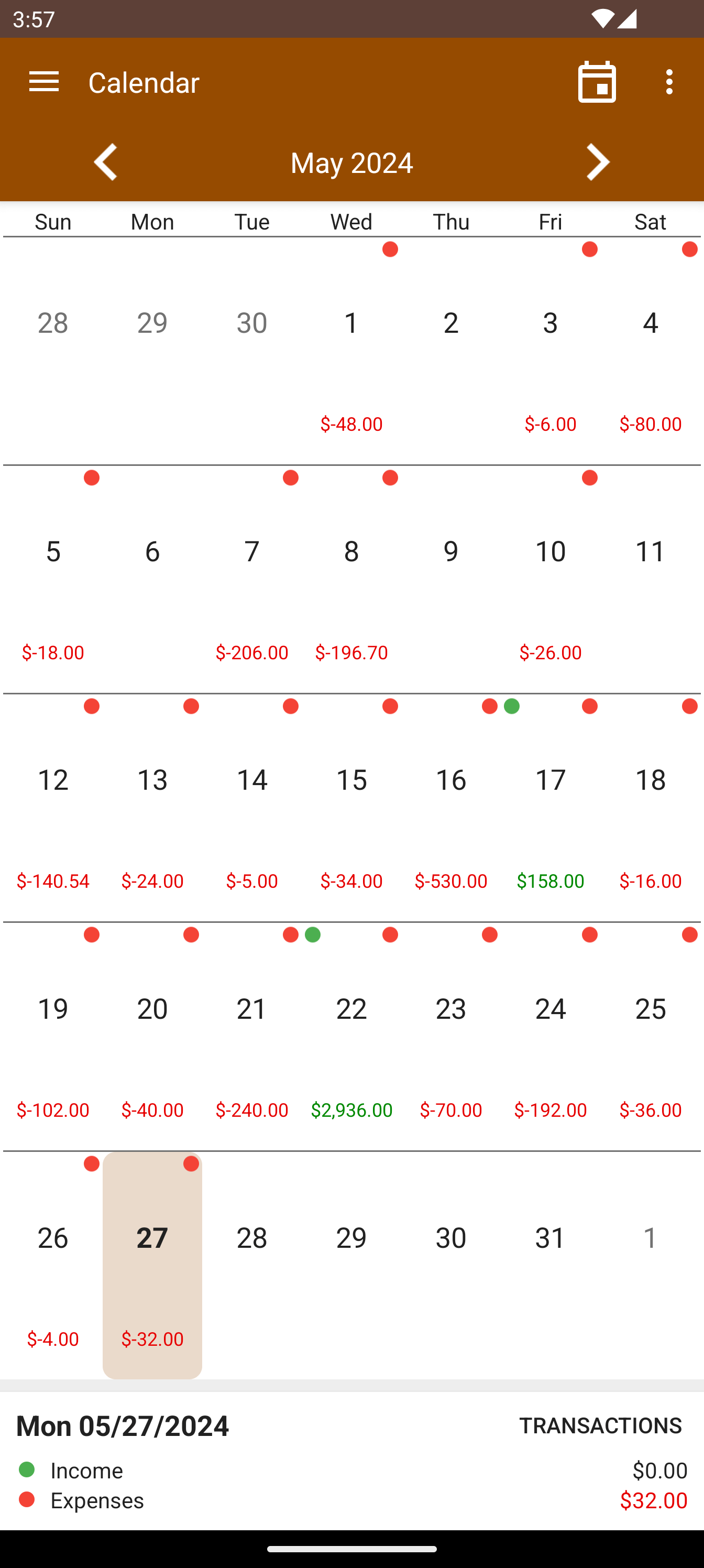 ---
Available plans
Advanced plan
Up to 2 devices synchronized
Access to the web app
Automatic bank synchronization
Premium plan
Up to 5 devices synchronized
Access to the web app
Automatic bank synchronization
Ultra plan
Up to 5 devices synchronized
Access to the web app

(Up to 4 accounts)
Automatic bank synchronization
upload
Easy import
Coming from another app? Easily import your data as a CSV file on the web app
desktop_windows
Fast Budget Web
Take advantage of a larger screen to better analyze your financial movements
mail_outline
Contact us
If you have any questions, contact our customer support by email at support.web@fastbudget.it